Laurie Alabach
Administrative Assistant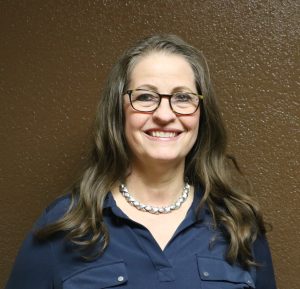 Laurie is married to Roger Alabach. They have 2 daughters and 2 grandchildren.
Laurie grew up in Oklahoma, and has taken college courses to grow in her skills as an artist. She moved to Arkansas in 1983 and became a member of the Russellville Christian Center. She has volunteered her art services for special church events for the last 30 years. She is also a Sunday School teacher for 3rd-5th grade students.
Laurie was active as a 4-H Leader for 8 years. She worked behind the scenes preparing for county fair for 8 years and is a fair board member.  She is currently chairman over the Art Department in the Exhibit Building.  She was employed at the Conway County Extension office doing secretarial duties for close to 9 years.
Laurie's heart has always been to use the gifts God has given her for His glory. She loves creating art pieces that bring divine connection to individuals as they learn their identity in Christ; realizing God has a good plan for their lives: to give them purpose and hope for their future! Feel free to check it out at www.myfathersdream.com
Hobbies Laurie enjoys include spending quality time with family and friends, photography, playing games, reading, crafting, and simply enjoying nature.