Mindy Barclay
Board Member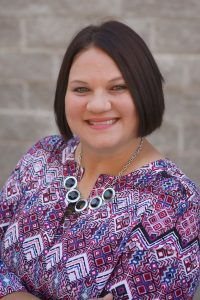 Interests: Mindy's interests include spending time with family and friends, cherishing the little things, growing with the Lord, encouraging others, praying, crafting, and being outdoors.
Mindy Barclay is a 1998 graduate of Nemo Vista High School. She and her husband, Dex Barclay, have been married since 2002 and together they have 3 children, Austin, Charleigh and Bentley. Mindy has been employed at Petit Jean State Bank since 2002 and is an active member of First Baptist Church in Center Ridge Arkansas.
While at FBC she has served as Treasurer, VBS teacher and on various ministry committees. She actively teaches a female youth class on Sundays and the 2nd grade class on Wednesdays. Utilizing her talents, Mindy is part of the Drama ministry and the Budget and Finance committee.
She is a Pro-Life advocate and has a heart for teen mothers and others in crisis pregnancies. Mindy herself was a teen mother which has allowed her to personally relate to the obstacles as well as the blessings that come with the gift of life. This has given her the passion to see others encouraged and touched through the ministry of Christ and the love and fellowship of others. Mindy is a faithful prayer warrior for Abundant Life Pregnancy Resource Center and their clients.