Melinda Chisum
Executive Director & Founder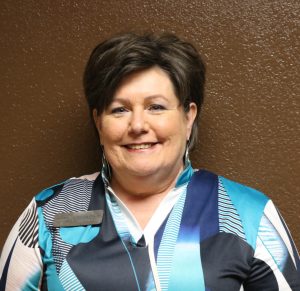 Melinda is married to the love of her life Tim. They have 3 children and  6 grandchildren.
At the age of 38, Melinda discovered that she had been suffering from the trauma of her abortion from the early age of 16. After completing a post abortive bible study for emotional healing that changed her life, God placed a desire in her heart to start a Pregnancy Center in Morrilton to help others faced with a crisis pregnancy. On October 1, 2007 the doors to Abundant Life Pregnancy Resource Center opened for ministry.
Melinda is a 1983 graduate of Morrilton High School, holds an AAS degree in Business with an emphasis on Retail Marketing from UACCM, 10 years experience working at UACCM where she began working on the college work study in the Maintenance office, then to the UACCM Bookstore, and finishing with the Adult Education Department. Melinda has also worked at Bobbye's Wedding Creations, Area Agency on Aging, and the Conway County Literacy Council. She feels that through it all, God was preparing her for such a time as this.
Melinda is an active member of Forte Reach Church. She enjoys spending quality time with family, singing, and adventures in the great outdoors.
director@abundantlifeprc.org